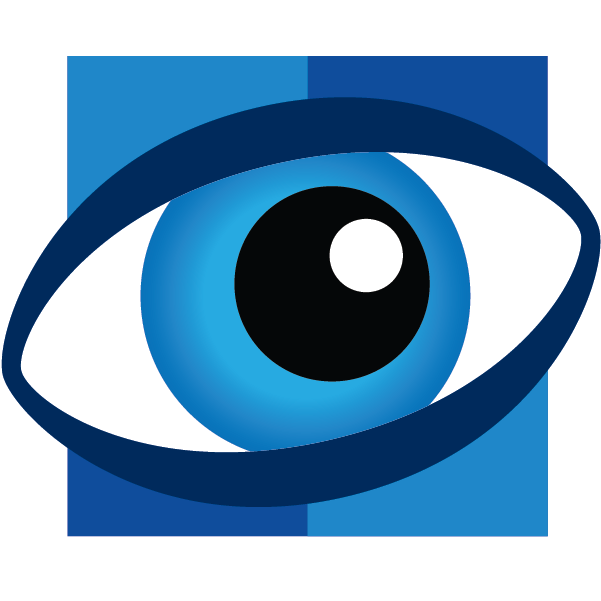 The Standard of Internet Integrity | Internet Accountability and Filtering
Updated: 9 min 16 sec ago
The following is an excerpt from our free e-book, Coming Clean: Overcoming Lust Through Biblical Accountability.
In my previous article I described the four key building blocks that give shape to our accountability relationships. These building blocks are based on James 5:16 and Hebrews 10:23-25: meeting together, confession of sin, prayer, and encouragement.
(This is structure of a healthy accountability relationship.)
Accountability groups and partners are not magic pills. While accountability plays a crucial role in personal growth and holiness, there are many accountability pitfalls.
Here are five ways accountability often goes bad:
Problem #1. When accountability partners are absent
Accountability relationships need to be fostered through time together. It is hard to hold one another accountable when partners meet infrequently or sporadically (or not at all).
Often both parties are at fault. We might commit to "holding one another accountable," but this is something vague, elusive, and undefined. Accountability partners need to have a very clear picture in their minds about what accountability really entails: face-to- face, voice-to-voice conversation.
When accountability partners do not meet in some fashion, the accountability relationship has no foundation. This means confession, prayer, and encouragement are erratic and shaky, at best.
Problem #2. When accountability groups are programmatic
When we read through the one-anothers of the New Testament, one cannot help but see the organic, family dynamic that is meant to exist in the church. We are called to an earnest love for one another (1 Peter 1:22), brotherly affection (Romans 12:10), single-minded unity (Romans 15:5), eating together (1 Corinthians 11:33), bearing each other's burdens (Galatians 6:2), and having the same care for each other (1 Corinthians 12:25).
But often our approach to accountability is programmatic. We simply don't have the quality of friendships that are close and spiritually meaningful, so we search for it in forced and sometimes awkward settings.
The church, of course, should offer support groups and discipleship models. "Program" is not a four-letter word. But these programs should aim toward something rich and natural.
If meeting together, prayer, confession, and encouragement are the building blocks of accountability, then many of the other one-anothers in the New Testament are the "atmosphere" of the relationship. This should not be an empty, austere structure, but filled with the air of Christian love and friendship. You may be "doing everything right" but it still feels empty and cold.
Problem #3. When accountability partners are sincerity-centered
Confession is the central pillar of accountability, but there are a few ways this pillar can be constructed poorly.
The first way confession of sin can go wrong is when it becomes an end in and of itself. This is when we believe confession is the only point of accountability, something we do to put to rest our uneasy consciences and get something off our chests. These kinds of accountability relationships make "getting the secret out" the whole point.
As therapeutic as this might feel—and it is therapeutic—we need to be careful that in our confession of sin we don't trivialize sin as something that resolves itself with mere sincerity. Jonathan Dodson, pastor of Austin City Life church, says that one surefire way to ruin your accountability relationship is by making it "a circle of cheap confession by which you obtain cheap peace for your troubled conscience."
Christians do not believe that pardon from sin comes from merely being honest about sin. Your sincerity wasn't nailed to a Roman cross for your sins; Christ was. Peace with God comes only by leaning on what Christ has done for us (Romans 5:1). We often mistake the relief of unleashing our secrets with true peace.
Conversation must not stop at confession. The outermost pillars of the accountability relationship call us to prayer and encouragement. After humble confession, we should encourage one another with the assurance of forgiveness promised in the gospel, and we should approach God's throne of grace in prayer together.
In this way we not only hold one another accountable for our behavior, but we also hold one another accountable for trusting in the gospel for our complete forgiveness.
Problem #4. When accountability partners are obedience-centered
The first way the pillar of confession can be built poorly is when we aim at cheap peace. The second way the pillar of confession can be constructed poorly is when the focus is on moral performance.
Some Christian accountability groups are militant about sin—a healthy attitude in its own right. Members want to see others grow in holiness, so this becomes the focus of the group: questions and answers that deal with obedience.
The problem is, mere rule keeping does not itself get to the heart of sin. This is one of the great lessons Paul teaches again and again. Merely knowing the law only aggravates our lusts (Romans 7:7-12), and following rigid ascetic regulations—don't touch, don't taste, don't handle—is "of no value in stopping the indulgence of the flesh" (Colossians 2:20-23).
Tullian Tchividjian, pastor of Coral Ridge Presbyterian Church, gives a solution for this kind of moralistic accountability.
I'm all for accountability—but a certain kind. The accountability we really need is the kind that corrects our natural tendency to dwell on me—my obedience (or lack thereof), my performance (good or bad), my holiness—instead of on Christ and His obedience, His performance, and His holiness for me. It sometimes seems that we can't help ourselves from turning the good news of God's grace into a narcissistic program of self-improvement. We try to turn grace into law, in other words. We need to be held accountable for that!
Don't turn the pillar of confession into a pedestal—a place where we can prop up the idol of our own obedience. Accountability relationships like this either center our thoughts on a few benchmarks of success that we might happen to be reaching, or force us into hiding because we don't want to admit how much we are failing to hit the mark.
Problem #5. When accountability partners forget the gospel
Whether you slide toward being sincerity-centered or obedience-centered, both tendencies have ignored that the gospel is the capstone of accountability.
When we make our groups all about sincere confession with no expectation of change, we trivialize the very sins that were nailed to Jesus on the cross. When we confess the same sins week after week, say a quick prayer, and go home, we merely highlight the cheap peace we feel from refreshing honesty, and we forget to comfort each other with a testimony of God's grace of forgiveness. We forget to challenge each other to fight sin in light of the motivations God provides in His Word.
When we make our groups all about obedience, we only reinforce our tendency to center our identity on our performance. This either drives us to rigid moralism or hiding the evil that lurks in us from others and ourselves. Either way, these kinds of accountability relationships only reinforce legalism and self-absorption. This robs us of the joy of building our identity on Christ's obedience, and we lose an opportunity to speak about the grace of God that trains us to be godly.
This is why the gospel is the capstone of good accountability. Our confessions, prayers, and encouragement should all be done under the canopy of what the gospel promises God's children.
Confess your sins in light of the gospel. One aspect of repentance is agreeing with what God says about your sin, labeling your sin as truly sinful, as an affront to His holiness, something that cost Christ his life. Confess your sins to God and others knowing He is faithful and just to forgive you and cleanse you (1 John 1:9).
Pray together in light of the gospel. The gospel promises both grace to cover our sins (Romans 5:1-2) and grace to empower our obedience (Titus 2:11-14). Approach Christ together asking for this grace (Hebrews 4:16).
Encourage one another in light of the gospel. Knowing that true internal change happens in our lives as we set our minds and affections on things above—the complete redemption that is coming to us (Colossians 3:1-4)—we should help one another do this. Mining the Scriptures together, we can teach and admonish one another in wisdom (v.16). We can strive together to have more of a foretaste of the holiness we are promised in the age to come.
We need responsive, gospel-driven accountability. As good accountability partners, we need to not only hear an account of our friends' sins, but give an account of God's grace—a grace that not only saves us from the guilt of sin, but also from the grip of sin.
DOWNLOAD THE WHOLE BOOK, "COMING CLEAN"
The post 5 Reasons Why Christian Accountability Fails appeared first on Covenant Eyes.
Among today's young adults, porn is a common problem.
Two-thirds of young men and nearly half of young women think viewing porn is an acceptable way to express one's sexuality.
64% of guys and 18% of girls look at porn at least once a week.
Parents, keep this in mind: The young adults of today were the kids of yesterday, and for the vast majority of those, they developed their love of porn in the home. How do we stop porn addiction before it starts?
.
Breaking the Silence: It Starts with Accountability
Porn addiction is born in secrecy, and it is killed in confession.
From the earliest days of the Internet, social scientists have noted the online disinhibition effect. This is a fancy way to say that people say and do things online that they wouldn't say or do in their "real lives." This goes for pornography and cybersex as well.
Many intuitively know that watching porn does not lead them to be the kind of person they want to be. But one of the reasons why porn is so tempting for many people is because it is secretive. We can indulge private fantasies when we are online all by ourselves.
This is why we need Internet Accountability. We need the software tools to take our Internet use out of the dark and into the light. We need others we trust to know about the places we go online.
Accountability helps to cure us of the tunnel vision we get when we go online. In my seemingly private online life, it is easy to feel like that time is my own, that my choices impact only me. But when I am reminded that I am not alone—that at least one other person will see what I do—our myopic vision is broken. For a brief moment I am able to see my temptations through the eyes of another, not just through my own foggy vision.
.
Breaking the Curse: It Begins with You
Many moms and dads do not want their children to follow in their steps when it comes to the mistakes they have made. They want their children to have a better life than they did.
This is why parents—fathers especially—need to take seriously their own need for freedom from porn.
If don't protect yourself, you cannot be a good protector of your kids…
Your own addiction to porn will cloud your judgment when it comes to parenting
Your own addiction to porn will bring porn into your home, potentially harming your children
Your own addiction to porn will cripple your confidence to talk to your children about porn
This is why it is critical that you get Internet Accountability for yourself. You need a trusted friend or mentor to know what you do online, to remind you that what you do online matters, and to give them the information they need to help you overcome your habits.
.
Bridging the Gap: Monitoring Your Kids
Here's the biggest mistake people make about accountability: they treat it as a last resort, not a lifestyle; they see it as a last-ditch effort when things get really bad.
What if our kids grew up with an opposite mentality? What if they grew up in an environment where accountability was the lifestyle of a loving family that never underestimated the power of temptations online.
Whatever you do, don't make the mistake of believing that Internet accountability only helps those who are currently struggling with pornography.
If you already use Accountability Software for yourself, then give you kids the gift of Internet Accountability early in life. When you upgrade to a Family Account with Covenant Eyes, you get as many usernames as you want, on as many devices as you want, for one flat rate of $13.99. That's only $4 more than the single-user account you have. What does that mean? For an extra $48/year, you can protect others in your family, not just yourself.
Covenant Eyes is our Internet accountability for the whole family. [...] We aren't out looking for inappropriate things, but they're everywhere. They jump out behind every corner and Covenant Eyes is our protection from those things. This accountability is something to be embraced. [...] We are molding our children's character and our own, and Covenant Eyes is a tool helping us to do that.
The post How to Stop Porn Addiction in Kids…Before It Starts appeared first on Covenant Eyes.
The following is adapted from chapter 11 of Porn Free Church: Raising up gospel communities to destroy secret sins.
Accountability and authentic community among men is vital for the health of the families that make up our congregations. While we can readily agree on what is important and what our goals should be concerning accountability, being able to move from where we are to this ideal can be tricky.
This article will seek to cast a vision for real accountability and to offer practical steps that will help lead men into community that is both authentic and transparent.
"All We Need Is Jesus"
Maybe you have heard someone say this recently from a pulpit near you. Growing up on a steady diet of this and other well-meaning clichés led me to an isolated and individualistic brand of Christianity that told me I was supposed to be strong and have it together in all areas. This disciplined self-reliance meant that I covered up and kept secret any area where I was not strong and did not have it all together. I was an expert at moving effortlessly between the myriad of masks I used to cover up my weaknesses and insecurities. I felt it was my duty to keep my struggles secretly locked away in order to protect my reputation and to be a good witness to the world.
If the people around me saw me struggling, I reasoned, then that would send a message that Jesus was not enough. I could not let that happen, so the cover-up continued.
Unfortunately, the cover-up taking place in my life was pretty significant. I was exposed to pornography as an eight-year-old and would never be the same because of that experience. The knowledge that viewing pornography was wrong was not enough to keep me from going back to it again and again over the next twenty-two years. Convinced that believers were supposed to experience only positive emotions like happiness and joy while desperately trying to protect my Christian reputation, I stuffed and ignored the painful emotions of sorrow, grief and loneliness.
The more I stuffed, the more I ran to pornography and sexual fantasy to medicate my pain. The more I medicated, the more sin there was to hide and cover up. AsmI continued this destructive cycle, the discrepancy between the picture of what I thought a godly man was supposed to be and who I knew myself to be grew larger and larger. Because I had only heard sex and pornography discussed in the context of big sins to be avoided, I honestly believed that I was the only Christian man struggling in this area and continued to isolate and hide.
Naming the Problem: Shame
The beliefs and feelings that I just described can be summed up in one word: shame.
Dr. David Powlison describes shame as "a sense of failure before the eyes of someone else." When this "someone else" is a perfect and holy Creator and our perspective is vertical in nature, this sense of failure is healthy in that it opens the door to the Gospel and allows us to see our desperate need for a Savior. But when our perspective is horizontal and we are comparing ourselves to peers and fellow believers, shame turns toxic and leads to a deep-seated unease with who we are that causes us to withdraw and hide.
Any attempts to establish community and accountability that do not account for and address this underlying issue of toxic shame only piles on a deeper sense of failure and drives men further into isolation and away from genuine community.
In the early 90s, a very popular practice in men's ministry was to encourage men to assemble into "accountability groups" in order to help in their efforts to live godly lives. This was and still is a very important practice for all Christians, not just men. The problem arises when something good—Christian accountability—is implemented in a paradigm of perfection and behavior modification that is fundamentally flawed.
In this paradigm of perfection, accountability groups simply serve as a way of keeping score; a weekly stage to either feel super-proud of our ability to overcome our sin and shortcomings or to get some tough love and moral policing from our brothers when we have fallen short. At any given moment, our feelings range from moralistic pride and haughtiness to despair and despondency. Both of these extremes lead individuals to lonely isolation instead of genuine, authentic community.
My weekly accountability group meeting was always a dreaded event. I did not look forward to these meetings because they served to shine a spotlight on the fact that I was not measuring up to the standard I thought I was supposed to be meeting. Every week I compared my worst with everyone else's pristine mask. Every week I was left with the guilt of lying and pretending to be somebody I wasn't. The deep-seated unease and disgust with who I was intensified and I withdrew into even deeper isolation. I was convinced that God was also disgusted with me and my habitual sin and that He was desperately waiting for me to get my behavior in order. The more separated and isolated I felt from God, the more I would secretly retreat into pornography as a way of numbing my pain.
A New Paradigm
In Luke 8:17, Jesus says, "For nothing is hidden that will not be made manifest, nor is anything secret that will not be known and come to light." Eventually, the secrets that I had carefully guarded for years were exposed and my pristine reputation was annihilated. Due to my repeated acting out, I lost my wife and four children and was divorced in 2002. Reeling with pain, toxic shame, and self-loathing, I started attending a new church and attempted to become an anonymous face in the crowd.
During one of the first services I attended at this new church, the pastor said something that God used to begin the process of breaking me out of the debilitating cycle of toxic shame and self-reliance that had brought me to the end of myself. He said, "The purpose of the law is for us to see our need for grace." At first this sounded like heresy, but there was something deep within my broken spirit that longed for it to be true. As I mentioned earlier, up until this point my Christian experience had always been very individualistic and was based on striving with everything I had to fulfill the law and hide those areas that were less than stellar. But as I scribbled down what he said in my notes, three words seemed to jump off the page at me: "need for grace."
Because I believed that I had everything I needed in Jesus, it was a foreign concept to me to see that I needed anything, especially grace. I had received God's grace as a new believer when I was eleven years old, so I felt that I had taken care of that "need" years ago. Over the next several months, God began to break through my unbelief, lovingly revealing that my shame and neediness was the same as Adam's in the first chapters of Genesis. He showed me that no amount of willpower or discipline would be able to overcome the results of the Fall.
The only answer for the Fall and its resulting shame is the redemptive work of Christ on my behalf. I began to see how I had received God's free gift of grace at salvation, but then picked up a new law that was based on behavior, duty, and my ability to manage my sin. I had gone from law, to grace, and then back to being shackled by the law. For so many years trapped in this paradigm, accountability had served as the "heavy" that was responsible for keeping me in line.
The day I discovered The Heidelberg Catechism, Question 60, was a huge turning point in my understanding of grace and the Gospel, and it helped me to realize that it is okay to admit weakness.
Question:
How are you right with God?
Answer:
Only by true faith in Jesus Christ.
Even though my conscience accuses me
of having grievously sinned against all God's commandments and of never having kept any of them,
and even though I am still inclined toward all evil, nevertheless,
without my deserving it at all,
out of sheer grace,
God grants and credits to me
the perfect satisfaction, righteousness, and holiness of Christ, as if I had never sinned nor been a sinner,
as if I had been as perfectly obedient
as Christ was obedient for me.
All I need to do
is to accept this gift of God with a believing heart.
(Rom. 3:21-28; Gal. 2:16; Eph. 2:8-9; Phil 3:8-11 Rom. 3:9-10; Rom. 7:23; Tit. 3:4-5; Rom. 3:24; Eph. 2:8; Rom. 4:3-5 (Gen. 15:6); 2 Cor. 5:17-19; 1 John 2:1-2; Rom. 4:24-25; 2 Cor. 5:21: John 3:18; Acts 16:30-31)
My "accusing conscience" kept me hidden and isolated for most of my Christian life and fed my feelings of shame and inadequacy. Although I had preached the Gospel for years, seeing it stated so simply in this catechism question made me realize that I did not really believe the Gospel. Sure, I could spout off facts about the Gospel, but practically, my life had been lived as a moralist and not as God's adopted son who possessed "the perfect satisfaction, righteousness, and holiness of Christ." This reintroduction to God's amazing grace allowed me to step out of the paradigm of striving and performing and into genuine community where I began to remove my masks and to let others get to know who I really was.
Healing Community
The fact is, we are all very needy and we cannot live whole, healthy lives in isolation. We were designed by a God who exists in community to live in community. In Genesis 1:26, God says "Let us make man in our image, after our likeness." Because we are loved as we are, we have the freedom to connect on the common ground of weakness with others in loving, grace-filled community where it is okay to not be okay.
True accountability naturally flows out of this context because we know and trust that others have our best interest in mind and aren't trying to "fix" us, but remind us of our desperate need for a perfect Savior. To try to manufacture accountability where love and trust is not present will always inflame the legalistic Pharisee in all of us and will result in more hiding and isolation. True accountability is a by-product of genuine, transparent community and was never intended to be "stand-alone."
Unfortunately, too many accountability groups are like the one I experienced. These groups expose the moralism and behavioralism that is rampant today in the Church. Believing, as I did, that it is up to me to deal with sin on my own, we minimize and gloss over our sin in order to make it manageable. We are forced to put sin into a hierarchy of sorts in order to be sure we are performing well compared to an arbitrary list of behaviors. When we're not believing the Gospel, we need to think we're better than we actually are, and we construct all kinds of systems that lead us to that conclusion.
But when the Gospel breaks through and we really begin to believe that we possess Christ's perfect righteousness, we are free to throw the list out the window and deal honestly with our sin and brokenness. We can begin to tackle the deep root issues that drive our behavior and tell the truth about what big sinners we are. Then and only then do we see what a big Savior we have.
Be a Hard-Boiled Sinner
Martin Luther's friend Spalatin was living in this paradigm of performance that led him to believe he was a "little sinner." In this portion of Luther's letter to Spalatin, Luther encourages him to be a "real, great, and hard-boiled sinner":
It seems to me, my dear Spalatin, that you have still but a limited experience in battling against sin, an evil conscience, the Law, and the terrors of death. Or Satan has removed from your vision and memory every consolation which you have read in the Scriptures. In days when you were not afflicted, you were well fortified and knew very well what the office and benefits of Christ are. To be sure, the devil has now plucked from your heart all the beautiful Christian sermons concerning the grace and mercy of God in Christ by which you used to teach, admonish, and comfort others with a cheerful spirit and a great, buoyant courage. Or it must surely be that heretofore you have been only a trifling sinner, conscious only of paltry and insignificant faults and frailties.
Therefore my faithful request and admonition is that you join our company and associate with us, who are real, great, and hard-boiled sinners. You must by no means make Christ to seem paltry and trifling to us, as though He could be our Helper only when we want to be rid from imaginary, nominal, and childish sins. No, no! That would not be good for us. He must rather be a Savior and Redeemer from real, great, grievous, and damnable transgressions and iniquities, yea, from the very greatest and most shocking sins; to be brief, from all sins added together in a grand total.
If our accountability groups are going to be successful, they must be full of "real, great, and hard-boiled sinners" where our sinful, broken human condition is understood and the solution is not "trying harder" but deeper surrender. Accountability groups using a checklist to be "conscious only of paltry and insignificant faults and frailties" and that promote willpower and discipline to modify our behavior will continue to lead to shame and isolation.
But when the Church begins to connect with weakness and stops trying to impress with strength, we will begin to see renewal and awakening. Paul's admonishment in 2 Corinthians 12:9, to boast in weakness, can only be understood from this perspective. When we isolate and hide, the Body of Christ doesn't know how to minister to itself. The wounded parts are so busy hiding that the real needs among us become difficult to identify. To compound the problem, we compare what we know to be true about ourselves with the pristine and perfect mask worn by others, and we walk away feeling woefully inadequate and isolated even more.
James 5:16 speaks to the healing that takes place in the context of loving, authentic community: "Therefore, confess your sins to one another and pray for one another, that you may be healed."
In an effort to provide a context for James 5:16 to be experienced, a group was started at my church about three years ago for men struggling at some level with pornography and sex addiction. Sex addiction, by its clinical definition, is an intimacy disorder. It is impossible to bring lasting healing to an intimacy disorder without involving community and calling men out of isolation. Every week in our group, men courageously take off their masks and connect with one another at this place of weakness and struggle. Rather than spending time beating each other up over specific behaviors or "fruit sins," men graciously remind one another that they are deeply loved by the Father. In our group we learn to bring the truth of the Gospel to bear on more deeply buried sins and on the profound ways we've been hurt by the sins of others.
This one group has now grown into six groups that have been visited by hundreds of men in the last few years. Two groups for women, many of them spouses of the men struggling with pornography, have also been started so that they too have a place for genuine acceptance and healing. Rather than stuffing emotions and pretending that everything is okay, these groups are learning to be open and honest with what is really going on in their lives. The healing promised in James 5 is taking place as these men and women continue to come out of hiding and connect at weakness…realizing that the Gospel makes it okay to not be okay.
Accountability is a very popular topic in ministry circles today. This e-book is one of many resources being written and developed to provide better strategies and practical how-tos on the subject. But no matter how good and how accurate these strategies and plans are, attempting to apply them in a paradigm of performance and behavior modification will be counter-productive and only lead to more hiding and isolation. Men need to be free to connect with one another at an emotional level and to have a safe place to talk about their struggles, fears, and failures. Spending your time as a ministry leader removing the barriers to open and safe community among the men in your church will automatically lead to more accountability. Attempting to force accountability where authentic community doesn't already exist will destroy what little community you have.
Starting a Recovery Group
Route1520 Recovery Groups offer a safe place for individuals to find support, care, direction, and prayer in community with fellow strugglers. One of the dangers of sex addiction is the secrecy that results when we buy into the lie that we are alone in our struggle with sexual sin. The shame which drives addiction begins to dissipate as individuals allow themselves to be fully known by other members of the group. Our groups provide authentic, transparent community and open discussion around the deep heart issues that drive destructive behavior.
Combining Scripture, prayer, catechisms, and the traditional recovery steps, Route1520 Recovery Groups bring a Christ-centered approach to the recovery process. Believing that individuals cannot change through mere willpower or simply learning biblical principles and trying to carry them out, Route1520 helps men and women take the Gospel of Jesus Christ more deeply into their understanding and into their hearts within the context of authentic community.
If you are interested in starting a Route1520 Recovery Group in your area for sex addiction and/or co-dependency, e-mail us at groups@route1520.com. We offer a comprehensive program for starting and growing Christ-centered recovery groups that include:
Identifying and Training Group Facilitators
Establishing a Referral Network with Local Therapists
Group Meeting Format and Structure
Resources for Weekly Group Discussion
A Copy of Route1520's 'Theology of Recovery'
Weekly Conference Call for Group Facilitators
Photo credit: carbonnyc
Traylor Lovvorn facilitates a weekly recovery group at his church for men wrestling with addiction to pornography and/or sex. He contributes regularly to LifeWay's Stand Firm devotional magazine for men. Tray is also the "Chief Ragamuffin" of Route1520, a resourcing ministry for churches looking to combat pornography and sexual temptation and addiction. Listen to our interview with Traylor and his wife Melody on Covenant Eyes Radio.
The post Shame-Killing Churches: A Vision of Real Accountability appeared first on Covenant Eyes.