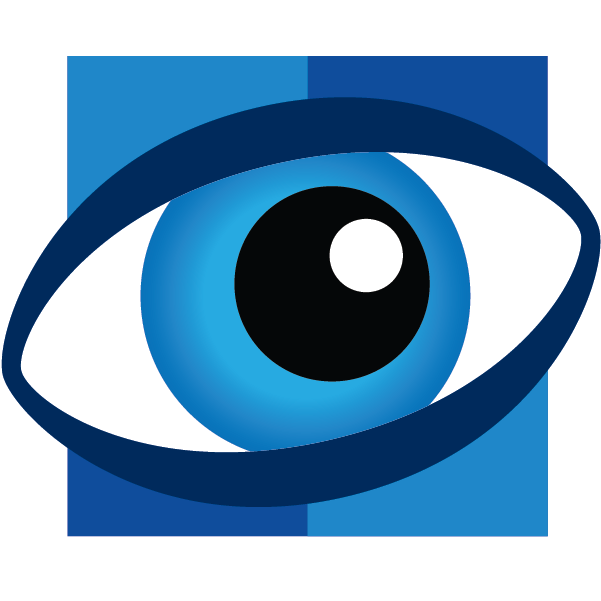 The Standard of Internet Integrity | Internet Accountability and Filtering
Updated: 9 min 12 sec ago
The youth pastor decides he's finally going to "get real" about sexual temptation with his youth group. He plans a dynamic presentation for his kids about the dangers of porn and pre-marital sex. He steps before the crowd of eager listeners, equipped with raw stories, humor, Scripture, and and invitation to talk to him afterward if anyone wants to talk about these important issues.
What he isn't prepared for is the moment when three quarters of the youth group come forward asking for help. With such an overwhelming response, what can he do now?
Christian counselor, Heather Lundy, talks with me about this problem in the church.
Culture of Confession: Only Half the Picture
There's a lot of talk today in the church about creating a confessional culture, providing an atmosphere where no sin is too taboo, no problem too great, no transgression too deplorable that is can't be confessed before others. We want our churches to be hospitals for the sexually broken, but that first means we must "disinfect" our churches of needless shame so people feel free to be transparent and "real."
As critical as this step is—and it is absolutely critical—after you build a disinfected hospital, you need to staff it with competent doctors. A culture of confession is only the first half of what churches need. Once people start openly discussing the real junk of their lives, who's there to make sense of the junk?
Safe Place. Safe Process.
James Reeves, senior pastor of Celebration Fellowship in Fort Worth, states, "The church has to be a safe place for people to tell their secrets and has to have a safe process for people to experience emotional and spiritual healing." This means having a strategy of discipleship, counseling, mentoring, and accountability.
Read more about this safe process: "Fight Porn in Your Church: What Works and Why it Matters."
The post Your Church is Opening Up About Struggles with Porn. Now What? appeared first on Covenant Eyes.
Some of you are doing better in your purity journeys. This article is for you. 
There are plenty of times where we fail, fall, and falter in sexual addiction recovery. We take enough steps backward, and too many times we feel like giving up. It takes a while to gain traction in recovery.
What a wonderful thing it is when you start doing well! Struggles happen less frequently. Successes happen more often. Growth and strength become evident. And your good check-ins outweigh your bad check-ins.
Here are some encouragements to those of you who are doing better along with some "next step" challenges.
1. Awesome! This is how it should be! – This is what healthy looks like. This is more in line with God's plan for you sexually, emotionally, mentally, and physically. God wants your sobriety and success to be the new norm.
2. You're building new habits – It takes a while to stop and replace the old, bad habits. You're doing the conditioning and the hard work that is required. In recovery, you go to the sexual purity gym. It's hard at first. It's not fun. But after a while the results come and you find yourself getting stronger.
3. Shoot for new bottom lines and new milestones – Your bottom lines (behaviors you don't want to do) need to change. Maybe a slip for you in the past equaled going to massage parlors or looking at porn. Draw some new bottom lines. Work on stopping masturbation and lustful thinking. Adjust your goals and the milestones striving for in your purity journey.
4. Make sure you know what's working and why – Why have you had this success? You need to repeat it. Write down your purity plan and boundaries. Take note of the things that have made your success possible.
5. Any loopholes in your strategy? – It's very hard to cover all the bases. Covenant Eyes software helps you on your computer and mobile devices. Make sure you put protection on all your devices. Give another person your password. Get rid of sensual magazines, newspapers, videos, and DVR shows. Make sure your boundaries are strong. Ask your spouse or accountability partner about any blind spots you may have.
6. Growth and strengthening are happening in your life – Growing in your purity journey is fantastic! It feels good. It's healthy. Sit in it for a moment. Taste and see God's goodness and provision for you at this stage. You can do it. Compared to where you were a few months ago, you're a different person.
7. Bump up your helping of others – The next big level of recovery is when you start helping others.  God is comforting you in your struggles so you can comfort others (2 Corinthians 1:3-4). God is teaching you purity so you can teach others (2 Timothy 2:2). Others paid into you. It's your turn to bear some children and grandchildren.
8. Build your general support team – You need three types of people on your support team…
General Support – People who care for you and are pro-you. They are happy when you are around and build you up. They know at least some of your story.
Drill-Down Support – Your deepest relationships. They know you, your story and still love you. You give them permission to ask you the hard questions, keep you accountable and call B.S. when necessary.
Specialty Support – People who help you with specific areas of purity and recovery. Counselors, ministers, doctors, and lawyers may need to be on this team. Specialty support people know your story and have special tools in their tool bags to assist you.
Make new efforts to continue building your base of support.  The principle here is to keep adding to your support instead of subtracting.
What other encouragements or challenges would you offer?  Leave them in the comment section below.
Photo credit: fdecomite
The post 8 Encouragements For Those Doing Better with Sexual Purity appeared first on Covenant Eyes.
One of the biggest lies I told to myself while in adult chat rooms was that I was not really cheating because I was not actually physically with the women. No matter how many times I told myself that story, it didn't change the fact it's nothing but a lie.
In my case, it opened the door to an online affair that lasted more than a year. An affair of this type is different than a physical affair, but can still create an emotional bond.
The wound that we create in our spouse when we let someone else into that intimate part of our lives is very destructive. Trust is destroyed and rebuilding that trust will take a long time.
The violation of the emotional boundary can be harder for women to recover from than many physical boundaries that were broken. In our marriage, that was certainly the case.
Once the affair was exposed, I realized it needed to end. I had to take radical and immediate steps to stop it. Was it easy? No. The emotional bond was real and it was going to hurt. Did I deserve sympathy? No.
These steps are a must.
Immediate cessation of all communication with the other person. Change your e-mail address(es) and password(s). Give that new e-mail account information to your wife, including the password.
Be aware, certain things may trigger unpleasant memories in your wife's mind. Be sensitive to them. Songs, names, places, and so on. Avoid them like the plague whenever possible.
Install Covenant Eyes software on all your computers with an Accountability Partner in place.
Spend time with your wife that would have otherwise been in front of your computer. This helps rebuild trust. It can open up communications in areas that have been long closed.
Create open access to computers. Move them into common spaces.
This recovery process will take time and it will be bumpy. Keep communications open. Be transparent with your time.
These steps are a critical starting point. Doing these things will begin to restore trust. It won't happen overnight, but if you are honest with your wife, it can return.
Photo credit: idogcow
Dan Wobschall is the founder of Every Man's Hope. He has been married to Julie since 1984 and they have three daughters. Dan's mission is to share his story of the healing and redemption—of both his soul and his family.
The post 5 Keys to Recovering from an Online Affair appeared first on Covenant Eyes.