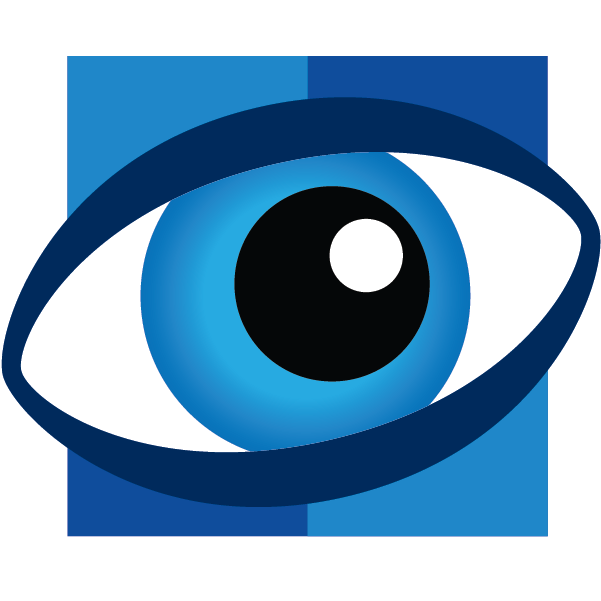 The Standard of Internet Integrity | Internet Accountability and Filtering
Updated: 12 min 27 sec ago
Hugh Hefner didn't invent sexual sin. It is a problem that has been around since our ancestors walked east of Eden, and it will be around until the new Jerusalem descends upon us. The good news is that the Bible promises that we can experience foretastes of that coming freedom in the here and now. But how?
The Apostle Paul commands the Christians at Colossae, "Put to death therefore what is earthly in you: sexual immorality, impurity, passion, evil desire, and covetousness, which is idolatry" (Colossians 3:5). But how do we do this? If we rip this verse away from the letter, we're likely to apply it the wrong way, so we need to look closely to understand what Paul is talking about.
1. Fighting Sexual Sin is Not About "Do More, Try Harder"
A dangerous philosophy was circulating in the church at Colossae that was championing asceticism: if you want to remain pure, then separate yourself from the pleasures of the body that are so often a source of temptation. This philosophy said if you really want the fullness of divine life within you, then insulate your life.
But Paul delivers a crushing blow to this philosophy:
If with Christ you died to the elemental spirits of the world, why, as if you were still alive in the world, do you submit to regulations—"Do not handle, Do not taste, Do not touch" (referring to things that all perish as they are used)—according to human precepts and teachings? These have indeed an appearance of wisdom in promoting self-made religion and asceticism and severity to the body, but they are of no value in stopping the indulgence of the flesh. (Colossians 2:20-23)
No value. That is Paul's verdict on asceticism. It simply doesn't work. Yes, there is a grain of truth in the philosophy—all popular philosophies contain at least some wisdom in them. If you are tempted to sin sexually then it makes sense to get away from sexual temptations. This will keep sin at bay—but ultimately the flesh remains unsatiated.
This false philosophy is still circulating in the church today. When the best advice we can give people is better Internet filters, cold showers, more hours in prayer, and trying harder, we have given into this philosophy that Paul says is of no value.
This false philosophy either totally underestimates the power of sin, or it sets the benchmark of holiness too low. It either doesn't get just how ingrained sexual sin is in us, or it thinks that merely getting rid of outward, blatant sexual sin is the goal. Neither is accurate.
2. Fighting Sexual Sin Starts with a New Identity
Paul offers his readers another approach to fighting sin, and it starts with these core identity statements:
"With Christ you died to the elemental spirits of the world" (2:20)
"You have died, and your life is hidden with Christ in God" (3:3)
"You have been raised with Christ" (3:1)
"You were also raised with him through faith in the powerful working of God, who raised him from the dead" (2:12)
"You have put off the old self with its practices and have put on the new self" (3:9-10)
"The riches of the glory of this mystery, which is Christ in you, the hope of glory" (1:27)
This is where a lot of modern readers check out. "Don't give me these abstract theological ideas. I need something practical," they think. But for Paul, there was nothing more practical, nothing more life-changing, than these ideas.
We are united to the risen Christ by faith. His resurrection life flows in our veins now. The Spirit of the living Christ lives inside us, so we no longer belong to this world and the rules it plays by—we belong to Christ and the age to come. In order to have the power to fight lust, we first have to understand this: we no longer belong to sin. We belong to God who has accepted us and forgiven us, not because we purified ourselves first, but because we are united by faith to the Pure One, Jesus Christ.
In order fight lust, we must understand that we no longer belong to lust.
Click To Tweet - Powered By CoSchedule
3. Fighting Sexual Sin Continues by Kindling New Desires
Knowing we are united to the living Christ, Paul writes, "Seek the things that are above, where Christ is, seated at the right hand of God. Set your minds on things that are above, not on things that are on earth" (3:1-2). The terms Paul uses here mean to center one's interests, focus, and passions one something—to savor something. Now that God has united us to the risen Christ, we savor that reality, and this kindles new desires in us that displace a desire for sin.
What are these "things" above that we should savor?
First, we are to savor Christ himself. This is one of the reasons why Paul spills a lot of ink in this letter describing who Christ is. He is the beloved Son of God (1:13), the image of the invisible God (1:15), creator and sustainer of all things (1:16-17), the one whose blood reconciles us to the Father (1:20), the firstborn from the dead (1:18), and the one seated at God's right hand (3:1). In him all the riches of wisdom and knowledge are hidden (2:3). The fullness of deity dwells in Him (1:19; 2:9).
Second, we are to savor our new position before God. Christ is seated at God's right hand and we are seated with Him (Ephesians 2:6). To be seated at a ruler's right hand meant to be in the position of greatest authority, honor, and delight. Because Christ is in us, we share in the favor He has with the Father.
Third, we are to savor the hope that some day we will see and experience these realities. Some day, Christ Himself will appear and we will appear with Him in glory (1:4). It is our destiny to be like the holy, pure Son of God. Some day our eyes will see the one who died for us and rose again, the one who is God in the flesh, and God will honor us as his royal children before every creature, every human soul, every angelic being in the universe.
How does this practically help us to fight sexual sin? The reason why sexual sin can have such a grip on us is because of its power to define us and what is most valuable, how sexual pleasure makes us feel about ourselves. Sexual fantasy, pornography, or pursuing illicit sex makes us feel desired; it makes us feel valued and validated; it gives us a refuge; it gives us connection; it can even make us feel powerful. This is why setting our affections on things above is so important: it gives us a new center to our lives and gives us a completely new sense of value—not based in our worthiness but based on the love God has for Christ that overflows to us.
4. Fighting Sexual Sin is about Fighting For our New Desires
Finally we come to Colossians 3:5, "Put to death therefore what is earthly in you: sexual immorality, impurity, passion, evil desire, and covetousness, which is idolatry."
Paul here is not endorsing asceticism—something he has already refuted. Asceticism is about fighting to get rid of something we think is unholy, but mortifying sin is about fighting for the new affections that God is giving to us.
We can construct helpful boundaries in our lives that keeps sexual sin out of reach, but we should do so standing on our identity as God's beloved children, standing satisfied in Christ and God's love. When sexual temptation comes knocking, we can say to it, "No, sin. That's not who I am anymore. You do not define what life is to me anymore. You do not define me anymore. Christ is in me. I am a child of the king, and one day the whole world will know it."
5. Fighting Sexual Sin is Sustained by Relationships that Remind Us of Our New Identity
"Let the word of Christ dwell in you richly, teaching and admonishing one another in all wisdom, singing psalms and hymns and spiritual songs, with thankfulness in your hearts to God" (Colossians 3:16).
This is the essence of real accountability in the body of Christ. Yes, accountability involves confessing our temptations, sins, and the state of our heart, but it also involves godly encouragement. Accountability is not just about someone calling you out on your sin, but someone calling you up to the person you already are in Christ. Accountability is about surrounding yourself with the kind of Christian friendships that teach and admonish you, that inspire thankfulness, and that help us unpack all the wisdom contained in the great mystery that Paul called "Christ in us, the hope of glory" (1:27).
Accountability is like stoking the embers of the fire. It does not add energy to the embers. It only exposes those embers to the air so new reactions can happen. When we engage in the disciplines of confession, encouragement, and mutual prayer we expose our souls again to the life-changing gospel, and God's power is released again and again.
Accountability is about someone reminding you of the person you already are in Christ.
Click To Tweet - Powered By CoSchedule
The post The Apostle Paul's Secret to Fighting Sexual Sin appeared first on Covenant Eyes.
When it comes to Internet safety, the early and middle childhood years can seem cut-and-dry for parents: set rules, monitor, block, filter. Easy. But as kids become teenagers, parenting can feel like uncharted waters—especially online.
Two important facts, when mixed, often cause great confusion…
The Internet is full of dangers and temptations, and the unwise or unprepared teen can't be expected to navigate those dangers well.
Teens are growing into full adults, and one of the best ways to prepare them for adulthood is to help them become their own watchdogs, depending less and less on mom and dad to watch their every move.
Where's the happy medium that accounts for these facts?
Principle #1: Start with
dialogue
about the online world
First and foremost, children and teens need to understand that privacy is an illusion—in real life, and especially online. Every action you take leaves a digital footprint. Very few things are truly erasable. Even the things that seem like private acts often have social consequences.
That rude comment made about a classmate might very well be seen by the wrong people.
That sexy selfie, like it or not, will shape your online reputation.
No one may know you saw that porn clip, but girl in the clip who was objectified still feels the impact of it.
Your teens need to hear this from you in the context of a dialogue about online life.
Principle #2: Never spy, and don't just monitor. Hold your kids
accountable
.
Half of parents of online teens today say they have used parental controls to block, filter, or monitor teen's online activities. But it's how you do this that matters most.
Spying only breeds distrust. If you are secretly keeping tabs on your kids online, when it comes time to confront them with embarrassing information, it whittles away at the bond of trust between you and your teenager.
Monitoring is a better solution because teens know upfront that you are watching them. But even then, stopping there is not enough. Dr. Brunilda Nazario says, "Monitoring your teen's online activities is a poor substitute for parent-child communications." You don't want to simply be Big Mother or Big Father.
Instead, hold your kids accountable. Accountability = Monitoring + Conversation. Accountability software can help facilitate this: when you get a weekly report of the websites your teen visits, it serves a reminder that you need to talk to them about any potential red flags.
Principle #3: Help them buy into accountability as
a way of life
.
Liz Perle, editor in chief for Common Sense Media, says Internet monitoring is a "tricky issue." While parents can use software to monitor their teens, "at some point, you have to install the software in the kid's head."
Parents need to raise their children in an atmosphere of accountability and teach the basic principles about why accountability is so valuable.
Only the best get accountability. Ask any coach: what players do you ride the hardest? The ones who have the most potential. As kids get older and their superiors want to hold them accountable, they need to learn to see it as a sign of their value: someone thinks I am worth their time to improve how I live.
Secrecy and the human heart don't mix well. When we believe no one will know what we do, it is human nature to live selfishly. The more your kids recognize this about themselves, you can appeal to their conscience: "I know you don't desire to become the kind of person who lives for himself/herself. I know you want to grow into a man/woman who gives sacrificially and serves others well. When we give others permission to watch our back, we can fight that slow drift into selfishness we all have."
Need help teaching this? Download a free digital copy of the book Accountable Kids.
DOWNLOAD ACCOUNTABLE KIDS
Principle #4: Be Goldilocks when it comes to accountability online.
Not too hot. Not too cold. Just right.
Parents who are too hot feel a need to comment on every Facebook message, every Tweet, every Instagram photo, and critique every slightly annoying comment that is posted. Don't feel the need to be fashion police, being the nosey helicopter parent who is always right around the corner.
Draw a line for yourself: some things your teen does online merely clash with your preferences, but other things clash with your values. Know the difference.
Some parents are too cold, giving kids no rules and complete autonomy online.
Instead, set clear rules for the Internet, but set them with your teen, not just for your teen. Sit down and discuss appropriate use of the Internet: when it is best to get online, what is okay to look at or do, and why it matters. Let your teen take some ownership in the making of the rules.
Be Goldilocks: let them know upfront that you will hold them accountable, but when you need to step in and offer advice, do it in person and do it for the stuff that really matters to your family's values.
Photo credit: jememay
The post How to monitor teens online: A parental question in the digital age appeared first on Covenant Eyes.