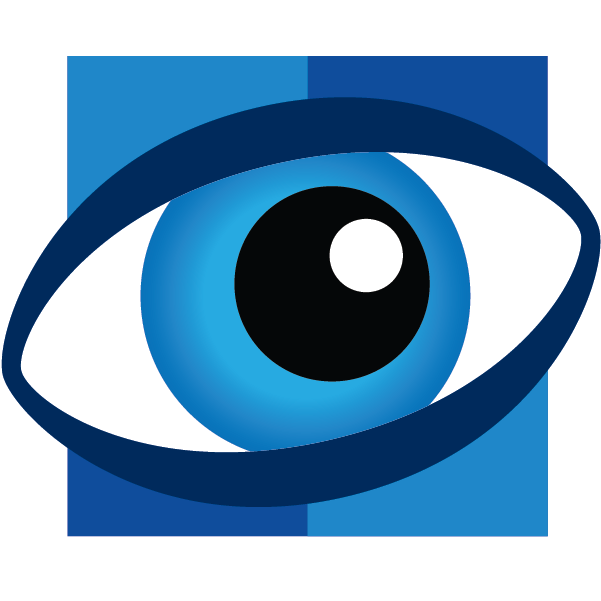 The Standard of Internet Integrity | Internet Accountability and Filtering
Updated: 3 min 34 sec ago
She sat down to enjoy a cup of coffee and check her e-mail on her iPad. Trying to find a website she visited the day before, she opened the browser's history. Instead, what she found completely shocked her. One after the other, a list of sexually explicit titles appeared in the history log. Page after page, the raunchy titles continued.
Slightly panicked, but paying careful attention to the details, she noticed these sites were all accessed in the afternoon the day before. Her husband had been at work then. Wasn't him. Then she remembered letting her 10-year-old son borrow the iPad to play some games. Reality sank in. From what she could tell, her son had spent at least an hour or so glancing through these pages.
The question that plagued her was: What should she do now?
A Parental Nightmare
Many parents today feel like they are playing catch up when it comes to educating their kids about sex. It seems our sex-saturated world is getting the first word in too fast—and our kids are growing up too fast.
When a Christian parent discovers that their child or teenager has been looking at pornography, to some this can seem like a small nightmare. How can parents approach this topic with tact and love?
More importantly, what prevents parents from having this discussion, even when they know there is a problem?
1. Because parents are uncomfortable talking about sex
The first big reason parents don't like the idea of talking about porn is because the idea of talking about anything sexual with their child bothers them. Porn touches on all the things about sex that seem like awkward topics: different body parts and what they do, the pleasure of orgasm, not to mention all the sexual variety porn portrays. If sexual topics are uncomfortable, the topic of porn is way out in left field.
2. Because they believe a little porn is nothing to worry about
A child discovering his or her own sexual desires is as natural as the day is long. Our children are sexual beings. Parents often look back to their own childhood, how they clumsily figured out their own sexual feelings, and say to themselves, "Looking at a little porn won't hurt anything. They're going to see it anyway, right? I'll just keep tabs on things. No need to make a big deal out of this.
3. Because they don't have a good theology of sex
It is one thing to be uncomfortable talking about sex with a child or teenager. But for many parents it goes beyond comfort to confusion: they simply don't know what they would say about porn or sex. They would have a hard time coming up with words that give their children a foundational understanding of why God created sex, why God created it to be so pleasurable, and why porn is a problem.
4. Because they are afraid they will awaken sexual curiosity too early
For many parents, the question of timing is the biggest concern. How early is too early? How late is too late? If they err, they would rather err on the side of silence. They don't want to awaken undue sexual desire in their child too soon. What if they say something about sex and want to find pictures of it online—or worse yet, try it with someone? Many parents want to wait until they are absolutely sure the time is right.
5. Because they've never seen it done before
Many parents know that talking to their kids about sex is a good idea, but some are paralyzed by the fear of "doing it wrong." No one ever talked to them about sex when they were kids (aside from maybe a discussion about anatomy). The thought of a parent-child relationship that freely and naturally discusses sexual topics is about a foreign to them as Greek or Swahili.
Shattering the Fears
Five facts demolish these five fears:
1. You may be uncomfortable talking about sex, but you are the person most equipped in your child's life to converse with them about it. No one knows your child like you do.
2. A little porn can do a lot of damage. Porn is the worst kind of sexual education a child can get, and the more they see, the more their sexual beliefs will be shaped by it.
3. You may not feel like you have a good "theology of sex," but there's never been a time in history easier to learn. Countless resources are available to parents today.
4. If your child/teen has been exposed to porn, it has already provoked a curiosity about sexual matters. This is not the time to hold back because you are afraid of speaking too soon. Your son or daughter needs your wisdom, not your silence. "Too much too soon" is a rare circumstance in today's world.
5. You do not need to see this done in person to do it well. Glean from those who've done it before. To help you along with this, you can download this free step-by-step discussion guide, When Your Child is Looking at Porn. Don't let inexperience or ignorance be an excuse anymore.
Photo credit: 
andrewrennie
The post 5 Reasons Christian Parents Are Scared to Talk to Kids About Porn appeared first on Covenant Eyes.
by Jennifer Fountain
The word "pornography" comes from the Greek word pornographos, which was used to describe writing about prostitutes. Prostitutes—not what many first think of when they view porn.
In the world of pornography today, it's easy to gloss over the harsh realities of what porn really is and see it the way we want. The fact is, pornography is harmful to both the viewer and the actors. Here are some of the most harmed groups of people:
Christians
Is this surprising? Sadly, 50% of Christian men and 20% of Christian women would describe themselves as 'addicted' to pornography.
As Christians, when we give ourselves over to an addiction, we decrease our witness to the faith. We minimize the effects of the power of the Gospel by continuing to live in sin. And we expose many areas of weakness which we have not yet turned over to Christ.
Children
Yes. Children. Did you know many video games incorporate soft porn, beginning to desensitize them and raise curiosity at the same time? Did you know that your child could find porn while working on a school project online? In less than three minutes, a whole new world is far too easily presented to children. Without the protection of Internet Filtering, more and more children are being exposed at younger and younger ages.
Many children are afraid to tell their parents what they discovered. They feel shame. And then they feel guilt when their curiosity drives them back, again and again, year after year.
Teens
Did you know that by the age of 18, 93% of boys and 62% of girls are exposed to pornography? And did you know that 23% of girls have spent more than 30 minutes looking at online porn on at least one occasion? (Want to know where teenage guys fall on that spectrum? Read: Teens and Porn: 10 Stats You Need to Know.)
Got a teenager at home? Re-read those stats! Can we just move forward under the assumption that our teens will be exposed to pornography—and throw our energies into laying a foundation for a God-glorifying way to parent through these waters?
Our teens need to hear about sex from us. The statistics show they already know about it—let's be the ones showing them what God intends for the beautiful gift of sex and how to keep from being destroyed by its misuse!
Wives
Husbands who struggle with porn often create countless opportunities for their wives to battle an onslaught of temptations: shame, loneliness, fear, unworthiness and comparison, anger, depression, deep rejection, and so much more.
The betrayal a wife usually experiences upon finding out her husband is addicted to lusting after other women online cuts to the core like little else. Porn can be a destroyer of marriages because it shakes the very foundation of them: trust.
Porn Stars
Would we be as likely to pore over online porn if we saw our daughter in a video? These women are daughters. Many of them are wives. Many more are little more than children. They are stolen (literally), lured and lied to. They are enticed and ensnared. The life of a porn star is a horrific, terrifying life.
You don't see the pain these girls are in. The struggle…the drugs that they take so they can get themselves through these sets. Sometimes it's just a show…you pretend to be someone else…become someone you never thought you could be…and the hole gets deeper. (The Only Way Out – Former Porn Star Has a Message for Her Fans)
Far from being glamorous, a porn "star" is being used by countless men or women, children and teens for their own gratification, with little to no thought of who he or she is.
Our Grandchildren
I'd like to submit that porn is even impacting our grandchildren—or those that are not yet born. Future generations are being set up for exposure and addictions at younger and younger ages. The good news is that we can work to reverse this vicious cycle! What part can you play in ensuring your family and your grandchildren have the tools they need to fight the harm that porn brings?
Stop the Harm
Thankfully, there is a way out of even the strongest of addictions: Jesus Christ came to break the chains that bind us! And you or your loved one(s) are not beyond the ability to get help, or for experiencing change and the power to say "no." Learn more about Internet Accountability with Covenant Eyes: one of the many tools available to you and your family.
Photo credits: 
77278206@N02
, 
quinnanya
, 
thijs
, 
indrafotografia
, 
laracores
, 
eveningsun
Jennifer Fountain blogs at Growing Up Triplets about life with three toddlers, pursuing a natural lifestyle, and honoring God amidst it all. Currently, she is running a series entitled Gatekeepers: Becoming Wise Protectors of Our Families, which is a collaborative effort of more than a dozen authors seeking to grow awareness on the effects of sexual brokenness. She has been very happily married to David for nearly four years.
The post 6 Groups of People Porn is Harming appeared first on Covenant Eyes.
When it comes to the subject of Internet safety, teens are notoriously difficult to figure out. They aren't just kids anymore. They are blossoming adults. As such, parents often waffle between wanting their teens to experience a measure of adult freedoms and wanting to protect them from over-sexualized media. Where's the balance?
Teens Using Porn
About 90% of boys and 70% of girls, ages 13 to 14, have reported accessing porn at least once last year, and 35% of boys reported viewing porn online "too many times to count."

About 70% of boys and nearly a quarter of girls say they have spent at least 30 consecutive minutes viewing Internet porn on at least one occasion.
A quarter of teens have been exposed to porn online when they weren't even looking for it. When Martin Daubney interviewed teens for the documentary, Porn on Your Brain, many kids said, "It just pops up [on Facebook] whether you want it or not…You don't have any control over it."
Teens Becoming Porn
The Internet is not only a delivery method for pornography to the eyes of teens. It is also a delivery method for teens distributing their own porn. About 20% of 16-year-olds and 30% of 17-year-olds have received a sext (sexually explicit text message) from someone else.
Social media has become a display case for common teenage insecurities. Girls post videos on YouTube to ask random millions if they are pretty or not. They post repeated provocative bikini photos on Instagram to attract the attention of boys. Boyfriends and girlfriends masturbate in front of their webcams for each other on Skype. Teens use Snapchat to send nude images of themselves (with the false hope that the image cannot be saved).
Kim Goldman, director of the Santa Clarita Valley Youth Project, says, "Of course girls want to emulate this stuff. Girls talk about feeling like they have to be like what they see on TV." When the latest teen celebrity posts bikini shots on her 16th birthday and gets 10,000 likes, girls see what they need to do to get attention.
Now, teen sexual activity and even rape can be posted on social media for the world to see. Disgruntled ex-boyfriends or ex-girlfriends post sexual images of their former lover online—a phenomenon called "revenge porn." Kids use Tumblr or Facebook to post images of their peers leaked sexting photos. Sexual images like this are often the catalyst for "slut shaming," a vicious form of cyberbullying.
Teens Mimicking Porn
Pornography is powerful sexual education. It not only turns people on: it leaves them wanting more of what they saw. Quickly teens are learning that to be sexy, one has to emulate pornography.
One study surveying teens suggests that the more often young people sought out online porn, the more likely they were to have a "recreational" attitude toward sex. Among young men who watch porn, 53% say that porn has "inspired" them.
And once again, social media and the Internet are helping teens make these sexual connections. Using Omegle, students can start sexual chats with strangers. With apps like Tinder or Blendr, teens can arrange random hook-ups with co-eds they meet online.
Parents are the Missing Link
Giving teens freedoms online is a great preparation for adulthood, but freedom without accountability is a recipe for disaster.
What does this mean? Dr. Patricia M. Greenfield, a researcher in the area of sexual media, says that the most important factor in reducing porn usage among teens is "a warm and communicative parent-child relationship."
This means having a regular, ongoing conversation with your teenagers about sexuality, sexual desires, and sexual consequences. It means talking to them about the meaning and purpose of sex. It means monitoring what your teens are doing online—with their knowledge, of course—and talking to them about their online choices.
When it comes to Internet safety, teens are not a lost cause.
Free Guide: Talking to Your Teens About Porn
If you know your teenager has been accessing porn online, how should you talk to him or her about it? Download a free digital copy of the new guide, When Your Child is Looking at Porn: A Step-By-Step Guide for Christian Parents. In this guide, you'll learn about how to talk to your teen about sexual desire as a good, God-given gift and why pornography is a distortion of that gift.
Picture credit: 
katietegtmeyer
The post Internet Safety: Teens Are Using Porn at Alarming Rates appeared first on Covenant Eyes.